» Characters Pg 1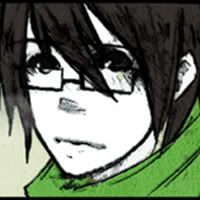 蝶神 明 - Chougami Akira

What they listen to:
David Bowie


Spirit: ...
Birthday: February 13th
Place of Birth: Tokyo
Blood Type: A
Favourite Food: Taiyaki
Family: Mum, Father(divorced), Older brother
Seiyuu: 豊永 利行 Toyonaga, Toshikuki - KakimotoChikusa; Shouichi Irie(Reborn)

Chougami Akira is an absolute study bug. His father pays for him to go to evening cram school and hopes for him to get into a good high school. He wants nothing but to please his parents so he tries his hardest at school. Unfortunately, his social skills suffer greatly because of this. Hopefully Shiba can change this!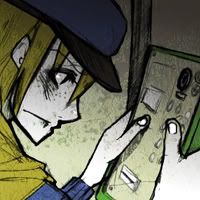 犬神 柴 - Inukami Shiba

What they listen to: Heartsdales

Spirit: Shiba Ken
Birthday: July 6th
Place of Birth: Shiga
Blood Type: B
Favourite Food: Bulgogi w/ rice
Family: Adopted father, Adopted mother(passed)
Seiyuu: 鎌苅 健太 Kamakari, Kenta - Itsuki "Ikki" Minami(Air Gear), Dino (Reborn)

Inukami Shiba grew up in an orphanage in Shiga with Chika and Ahiru. They all eventually parted ways once adopted into what they all hoped to be loving families. Shiba's adopted father has become an alcoholic gambler and took a loan from the Yakuza. Now the yakuza want their debt paid back but they can't seem to find the debtor. So now they've focused their attention on Shiba. However, Shiba seems to have an ace up his sleeve.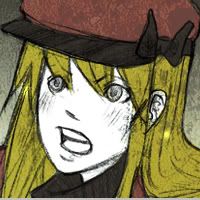 白餓鬼 マユウ - Shirogaki Mayuu

What they listen to:
Brilliant Green


Spirit: White Lion
Birthday: May 15th
Place of Birth:
Blood Type: A
Favourite Food: Bubble Tea
Family: Parents(passed),Grandfather
Seiyuu: 伊藤 かな恵 Itou, Kanae - Hinamori Amu(Shugo Chara!)

Mayuu's parents passed away when she was at a young age and she has been living with her grandfather. Growing up, Mayuu had always suspected that her family had connections with the yakuza, but it wasn't until recently that she learned that the family was indeed a dangerous and influential one. She's grown a disgust to all things yakuza and wants nothing to do with the family business--or Kai.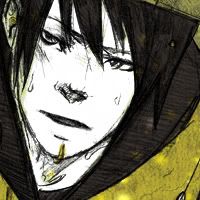 赤夢 カイ - Akayume Kai
What they listen to:
God Is An Astronaut


Spirit: Koi Fish
Birthday: December 26th
Place of Birth: Korea
Blood Type: O
Favourite Food: Takoyaki
Family: Mum(disowned him)
Seiyuu: 遊佐 浩二 Yusa, Koji - Shinonome Kon(Amatsuki)


Kai's mother gave him up to the Shirogaki Yakuza gang in order to pay off the massive dept she was in. Since then he has been working under them and watching over Mayuu. He cared for Mayuu deeply but as she grew older, she began to become more distant from both Kai and the family.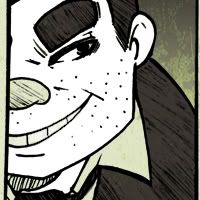 猿飛 悟空- Sarutobi Goku
What they listen to:
Hiromi


Spirit: Monkey
Birthday: January 14th
Place of Birth: Osaka
Blood Type:O
Favourite Food: Fried bananas
Family: Orphan
前田 剛 Maeda Takeshi - Lanchia(Reborn)


Goku is one of Kai's most loyal henchmen. He began as just a simple lackey for the Shirogaki gang and was pushed around by Hiruma. Later, he was stationed under Kai when Kai rose up high enough in the ranks. Kai was a firm boss but he didn't bully his henchmen like the other bosses did. Kai stood up for Goku whenever a problem arose and Goku has swore loyalty to him ever since.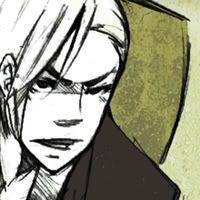 ヒルマ - Hiruma
What they listen to:
DJ Krush
>

Spirit: Horse
Birthday: January 3rd
Place of Birth: Okinawa
Blood Type: O
Favourite Food: Sukiyaki
Family: Father(passed), Younger brother
Seiyuu: 子安 武人 Koyasu Takehito - Kuroyanagi Ryou(Yakitate! Japan), Nougami Neuro,

When Hiruma's father passed away he assumed the duty as CEO of their family business. Now a wealthy young man, Hiruma will do anything to continue rising upwards within the Yakuza until he has all of Japan wrapped around his fingers.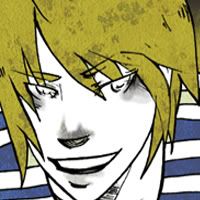 蝶神 千種 - Chougami Chikusa

What they listen to:
FACT/Boom Boom Satellites


Spirit: None
Birthday: December 1st
Place of Birth: Tokyo
Blood Type: AB
Favourite Food: Carrots
Family: Mum, Father(disowned him), Younger brother
Seiyuu: 宮野 真守 Miyano Mamoru - Yagami Raito(Death Note), Suou Tamaki(Ouran), Death the Kid(Soul Eater)

Chikusa is Akira's older brother. He attended a well known high school with Kai and Hiruma. His father wanted him to become a successful business man but he wanted to study at Bunka Fukuso Gakuin, a fashion institute in Tokyo. He soon left the home because he couldn't stand living with his father anymore. Since then, Chikusa has opened up his own shop in Shinjuku and is a rising designer. He misses his little brother dearly but he's been pretty busy with his shop.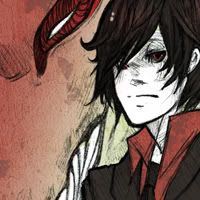 レクス - Rex

What they listen to:
Beethoven


Spirit: Dinosaur
Birthday: February 22nd
Place of Birth: Okinawa
Blood Type: O
Favourite Food: Crepes
Family: Orphan, Unknown family history
Seiyuu:

Rex was adopted at a young age by Hiruma's company. Since then, he has trained vigorously in hopes to be an asset to the company and Hiruma.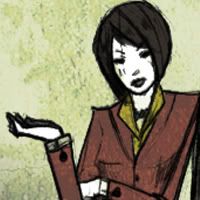 山本 花子 - Yamamoto Hanako

What they listen to:
Namie Amuro




Spirit: None
Birthday: August 6th
Place of Birth: Tokyo
Blood Type: O
Favourite Food: Hayashi Rice
Family: Mother and Father
Seiyuu: 五十嵐 麗 - Igarashi Rei (Ryouko Naruse - Shangri-La)
Hanako is a reporter for Tokyo's major news station who just happens to always to be at all the scenes before the cops can.